NAIA Partners and Sponsors Care
During this time of crisis, the NAIA's partners and sponsors are paying it forward.


Relation Insurance Services
Relation participates in fundraising efforts that align with our vision for making the world a healthier and safer place for all. Our individual offices nationwide engage with initiatives for local communities and organizations, and we support our employees in giving back to their communities through individual acts of volunteer service.
Read more
Relation also provides charitable giving opportunities to all employees, who are able to designate a portion of their paycheck to be directly deposited to a charity of their choice. We currently support national organizations including:
Wounded Warrior Project
Stand Up To Cancer
Feeding America
St. Jude Children's Hospital
About Relation Insurance Services:
Relation Insurance Services is a leading independent insurance brokerage in the U.S. that offers risk-management and benefits consulting services, as well as administrative services, across a broad range of industries. We offer a diversified portfolio of insurance solutions covering property & casualty, health and wellness benefits, personal lines, and captive management.
You can find Relation employees and offices nationwide, and we continue to strengthen our presence in the communities we serve. We pride ourselves on growing long-lasting relationships and building smart, customizable tools that help our partners accomplish their aims. For more information about Relation Insurance Services, visit www.relationinsurance.com
---
eTeamSponsor
"When AIA Executive Director, David Hines, approached us regarding their #FeedTheFrontlineAZ program we were thrilled to have the opportunity to help. The vision was simple, raise $25,000 to purchase food from local restaurants to donate meals to health workers in Arizona..."
Read more
"At eTeamSponsor, our official fundraising partners are the lifeblood of our business. The relationships that we have been able to build throughout the years with the NAIA, NJCAA, and countless others have been priceless. We have nearly 20 fundraising partners, a list that includes the Arizona Interscholastic Association.
Restaurants have been hit hard by the COVID-19 pandemic. Even in our local community in the San Francisco Bay Area (eTS Headquarters), we have seen the drastic effects on this industry. To be able to dine and delight in the restaurants we love is something we all are truly looking forward to in the coming days. The aim to provide resources to business owners who are going through hardship during this severe economic impact is something we wanted to be a part of.
That takes us to the second aspect of #FeedTheFrontlineAZ which is the brave health workers. "Providing meals to health care employees that are risking their own health to help others is the type of selflessness that we promote at eTS and are proud to encourage others in." Sean Connors, eTeamSponsor CEO says. This campaign is supported by the Arizona Cardinals, Albertsons Safeway, Banner Health, Subway, Raising Cane's and Taco Bell. We are proud to join arms with these esteemed companies to help those who are helping us all. The #NAIACares and we do too."
Learn more about the eTS-NAIA Fundraiser
About eTeamSponsor:
eTeamSponsor provides a result-oriented fundraising platform for youth, high school, and college programs across the United States. Combining state of the art technology with successful service and marketing experience, we are committed to helping the next generation achieve their fundraising goals. eTeamSponsor is the official fundraising partner of the NAIA. Visit eteamsponsor.com.
---
Mutual of Omaha Insurance
Today is Arbor Day! To celebrate, the Arbor Day Foundation will plant one tree for each picture of a tree you share using the hashtag #ArborDayatHome.
Read more
Click below to find some resources to help you enjoy #ArborDay2020 at home.
About Mutual of Omaha:
Founded in 1909, Mutual of Omaha is a highly-rated, Fortune 500 organization offering a variety of insurance and financial products for individuals, businesses and groups throughout the United States. As a mutual company, Mutual of Omaha is owned by its policyholders and committed to providing outstanding service to its customers. For more information about Mutual of Omaha, visit www.mutualofomaha.com.
---
Children's Mercy Hospital
Can you help us thank our volunteers (all 1,190!) during #NationalVolunteerAppreciationWeek? Each week volunteers give an avg of 1,204 hrs. WOW! While everyone is now safe at home, we still feel their love from afar. THANK YOU, volunteers!
Read more
#ThankfulThursday #TogetherLoveWill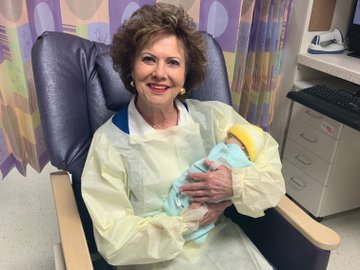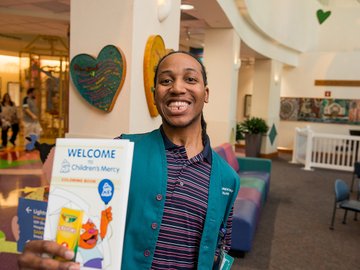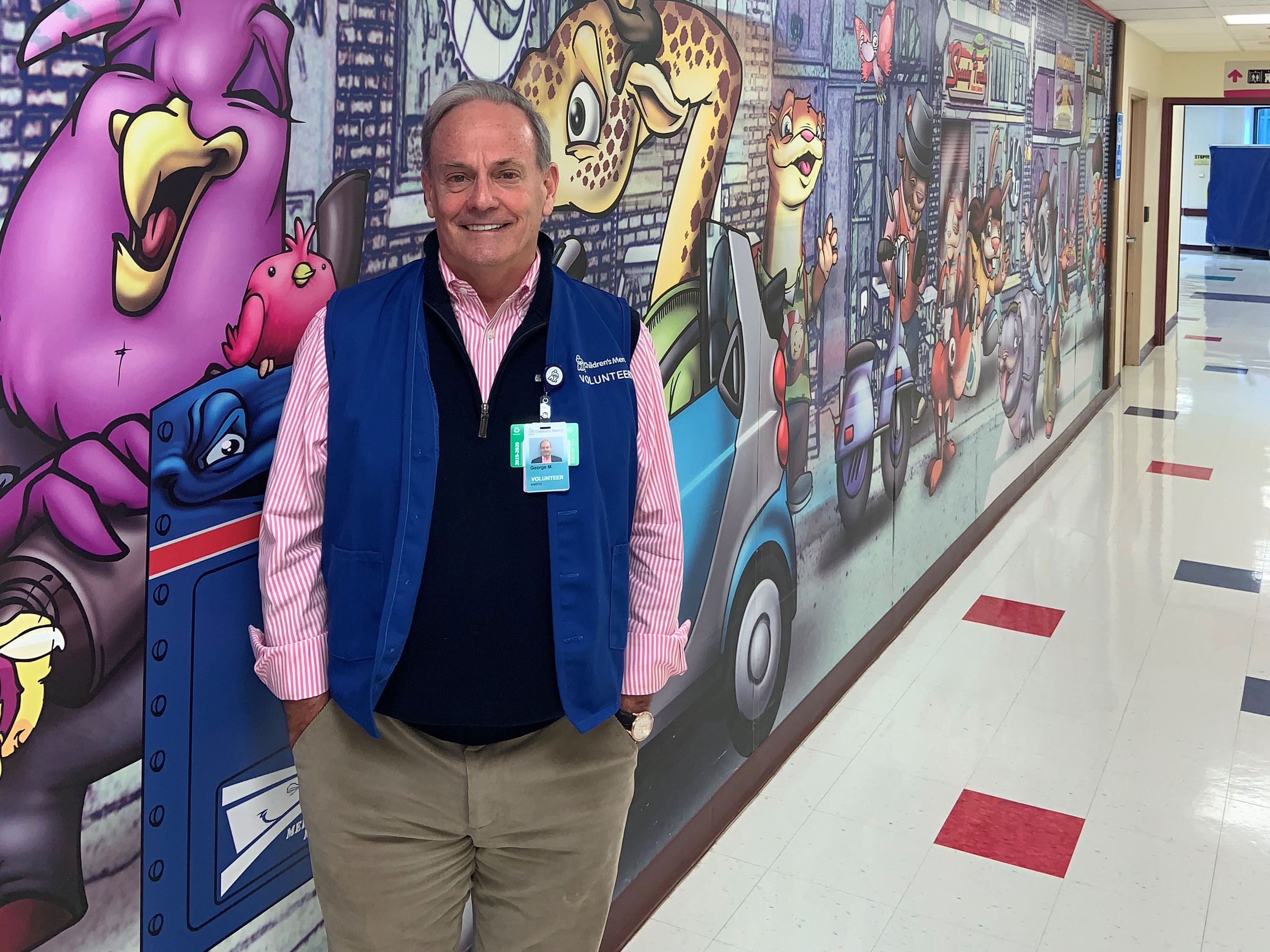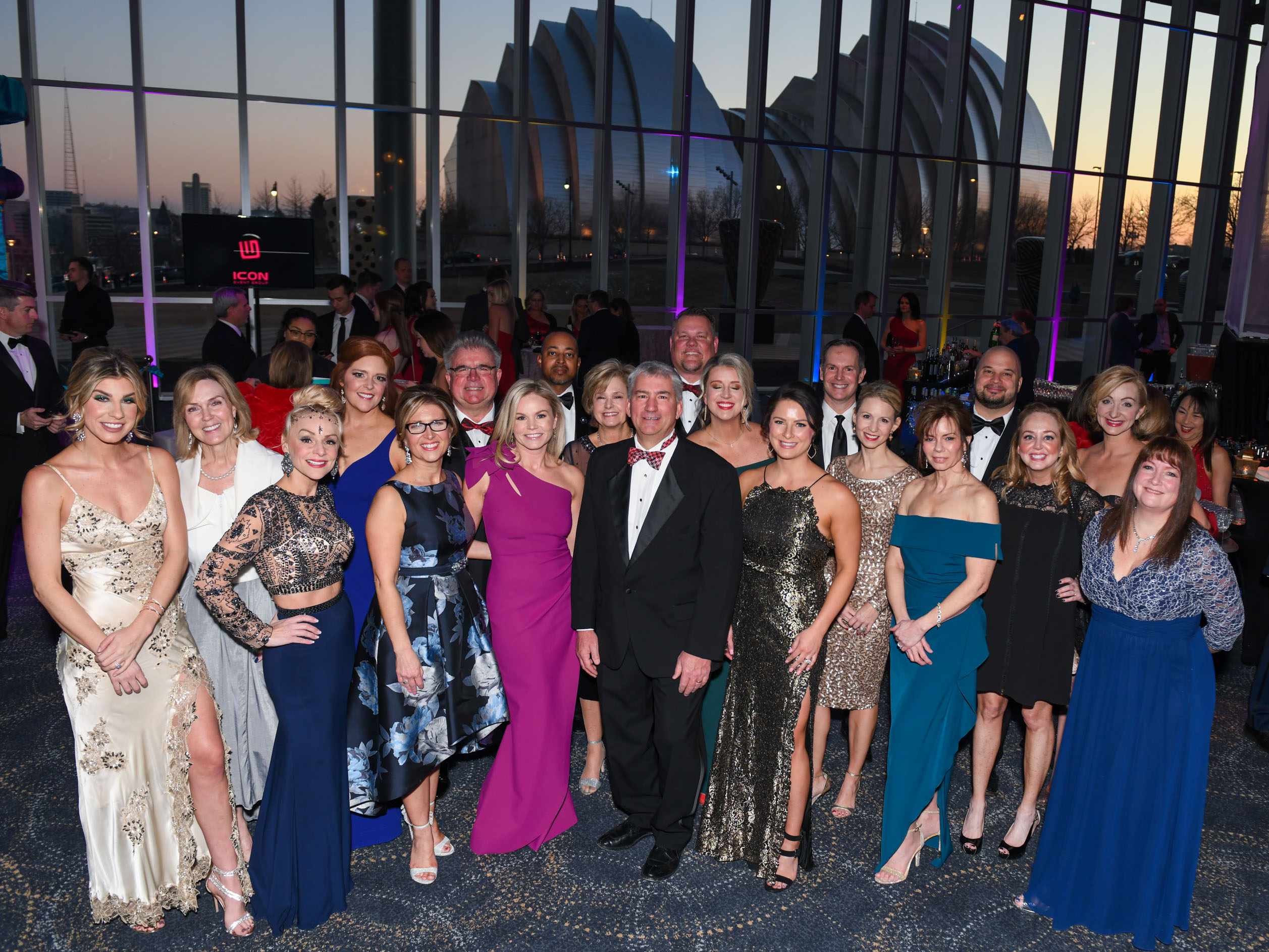 About CMH:
Children's Mercy is a leading independent children's health organization dedicated to holistic care, translational research, breakthrough innovation, and educating the next generation of caregivers. Half a million times a year, a child comes to our doors. We take care of them all, fulfilling our non-profit mission, thanks in part to generous individuals, families, businesses and communities. Our world-class child-centered approach and family-centered care comes to life in everything we do.
---
Kissick Construction Company, Inc.
Mindful of the impact on small businesses in our community, the Kissick team has chosen to intentionally support "local" during this crisis. From purchasing lunches for the crews at local restaurants to buying from local suppliers like Pretech Engineering & Construction, Wilkerson Crane Rentall, & Rising Construction Services, Inc., Kissick has made a conscious choice for procurement to come from the Kansas City area.
Read more
While the prices may be more than ordering from larger suppliers out of state, Kissick believes the benefit to our community is worth the expenditure.
#ShopLocal #KissickProud #InThisTogether #kansascityconstruction
About Kissick Contruction:
Kissick Construction is a full-service construction company with the resources to handle large, multi-disciplined projects in-house while providing personal service every step of the way. And, from the very beginning of every project right through to the last detail, our focus is quality. It's the standard Kissick Construction was founded upon. Principals Jim Kissick and Pete Browne continue that commitment to client satisfaction, adhering to the ideals that every job must be completed on time, with master workmanship and attention to detail.
We accomplish this by hiring only the best people. Their broad expertise and dedication helps us achieve a heightened level of quality. That's why we've been able to develop long-lasting relationships with many of our customers. They expect a higher level of quality. And when they work with us, they get it.. Learn more at kissickco.com.
---