Name, Image and Likeness
The NAIA is leading the way in NIL legislation that allows student-athletes to benefit from the use of their own name, image and likeness.
NAIA Partners with Opendorse to offer expanded NIL opportunities to student-athletes.
The NAIA and Opendorse announced a first-of-its-kind partnership to prepare NAIA student-athletes for success in the name, image and likeness (NIL) era of college sports. As the first-ever association-wide deal in college athletics, the partnership will provide all NAIA athletes with access to the market's leading NIL solutions. Additionally, Opendorse will launch an NAIA-specific marketplace, empowering student-athletes to connect with supporters for compliant NIL deals. Read more about the specifics of this groundbreaking deal HERE!
Benefits of the marketplace for Student-Athletes:
Single platform to browse and book deals
Ensure compliance by automatically disclosing all NIL activities
Educational tools and unparalleled expertise
BONUS: Full NIL assessment for each NAIA championship participant!
In the News
Aquinas (Mich.) student-athlete Chloe Mitchell was featured on Fox News Sunday as a trailblazer in Name, Image and Likeness.
Student-Athlete Testimonials
Learn how NAIA student-athletes are already benefitting from NIL legislation.
Victor Faria
Northern New Mexico
Men's Basketball
Chloe Mitchell
Aquinas (Mich.)
Women's Volleyball
Connor Clemens
Aquinas (Mich.)
Men's Cross Country
Men's Track & Field
Tucker Labelle
Clarke (Iowa)
Men's Lacrosse
MOAA: Serving Student-Athletes through NIL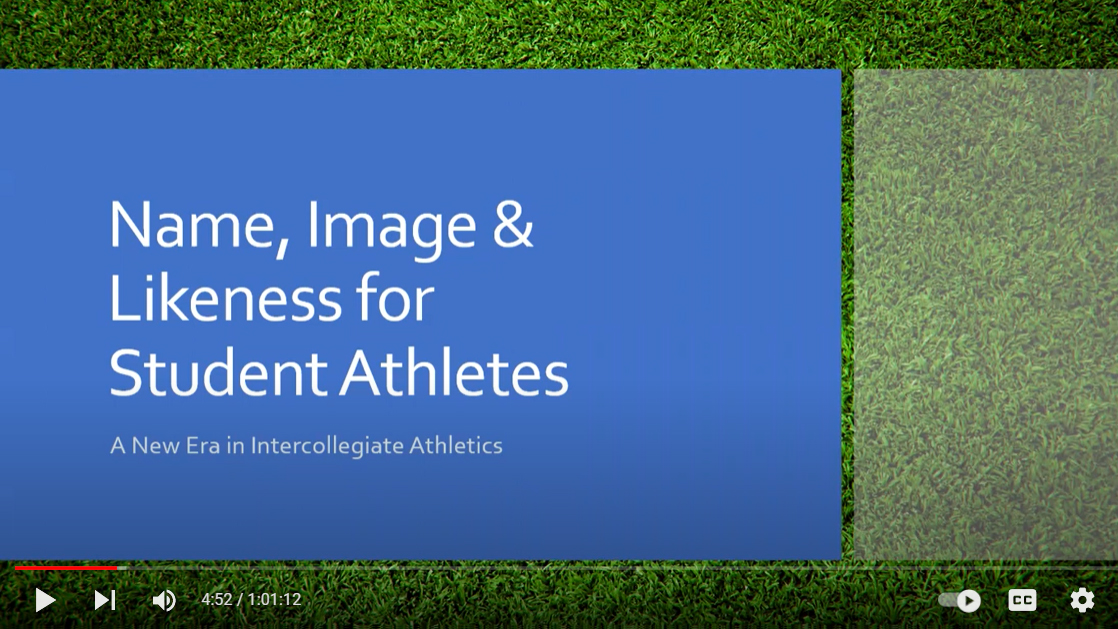 MOAA is committed to supporting the growth and development of athletic administrators. We are pleased to announce our third webinar session titled: Serving Student-Athletes through NIL. After the shift in student-athletes ability to take advantage of Name, Image & Likeness (NIL), coupled with the NCAA v. Alston decision, the landscape for collegiate athletics has completely changed. We are seeing many pros and cons to how NIL has affected the identity of student-athletes, recruiting, competitive advantage, etc. This conversation, led by sports business expert, Kristi Dosh, will discuss the updated law, realities of NIL in collegiate athletics and how this can truly benefit the student-athletes experience.
How has the Name, Image and Likeness (NIL) legislation impacted your life as a student-athlete?

Resources Archive
NAIA Resources and Articles
General NIL Press Updates